As the year are passing so are the new technologies coming which are very useful for everyone. There are many technologies improved in many fields so in agriculture. There are many technologies that have come up in agricultural fields such as new harvesting equipment's, air seeding technology, irrigation, and many other technologies which are very useful and valuable for farmers hence it is improving the quality of the food and fiber that is been growing. So here we have the list some of the latest agriculture technologies that you can utilize for a better result and could keep you updated on many things.
These are some of the best agriculture technologies that you can use to improve your agriculture are:
Monitor and control crop irrigation
Now a day's mobile technology is in trend and plays a very important role everywhere so in agriculture. Now a day's farmers can control and monitor the crop irrigation through smart phones or laptops. There are moisture sensors that are fir under the ground which can let you know about the level of moisture present in the soil at a certain depth.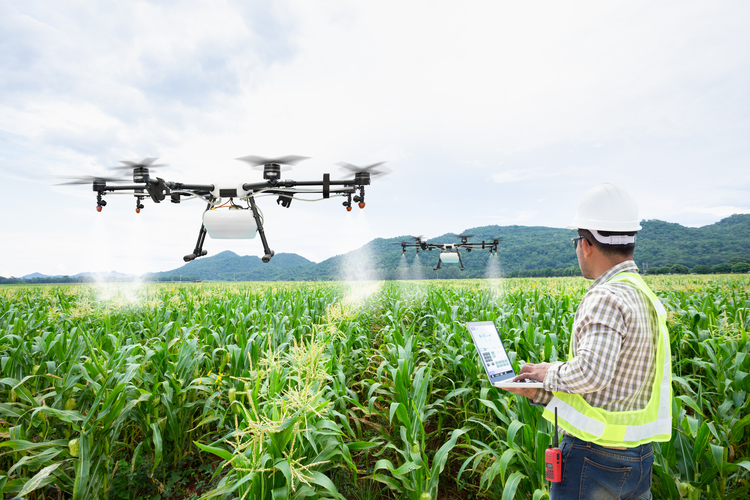 Use of cameras and mobile technology
Many farmers use foursquare to be connected to employees. Many farms also fix in cameras around the farm. There are livestock managers that can send images to the main location in office or home computer where you can keep an eye on the animal.
Crop Sensors
Crop sensors are very useful as they help to apply fertilizers and can maximize the growth of the crops. Crop sensors sense on how your crop is and how can they reduce the leaching and water needed in the ground. They also say us on how much fertilizer required for the field in real time and you don't have to conceptualize on how much fertilizer is needed.
These are some of the best agriculture technologies that you can also apply for a better result. These technologies are of great use and very useful for many farmers as it will now make their work easier and be aware on the latest technologies coming up for them. We hope you have got all the information you were looking for and found it useful and informative. For any queries or suggestions, feel free to contact us by filling up the contact form. Keep visiting to stay updated on the latest post related to agriculture, harvesting and organic farming.
Thank You for Visiting!!